"What Do You Want to Accomplish?"
When you contact VeraSpark to partner with you, we can assure you that this will be one of our first questions. We will always start with your objectives and desired outcomes.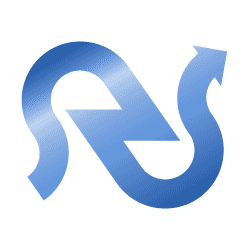 Learner Journey
We can guide the participant on a learning journey that may include pre-work and engagement, learning content, social connection, application projects, group coaching and post-session sustainment.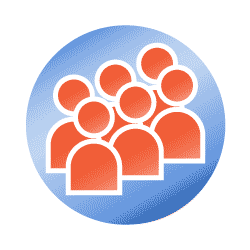 Conferences & Meetings
Since 1993, we have delivered highly impactful and engaging programs at meetings and conferences from 5 to 1000 people around the globe both in-person and virtually.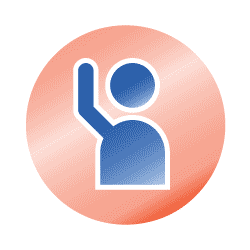 Simulations & Experiental
Our niche is to provide a learning environment that is engaging and "co-created" with the learners via simulations, experiential activities and customized facilitated discussions that drive relevance, broader mindsets and better outcomes.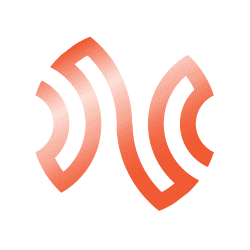 Custom Journey
Customizable solutions are available using a variety of engaging programs, simulations and activities that can be dropped into your own curriculum and/or utilize your company's tools, models, values and more.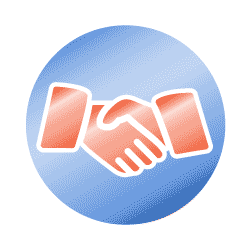 Contract
We provide world-class contract facilitators (virtual and in-person) to deliver your own training programs when you need a flexible and trustworthy delivery team.
VeraSpark Program Content
Our learning programs are delivered to companies in all industries, non-profits, government entities, universities, and associations. We deliver programs for executives and c-suite teams all the way down through the ranks to front line employees. Content is being added constantly by our team and partners.
Optimal Leading while Navigating Change
In our now VUCA world (volatile, uncertain, complex, ambiguous), we can still exercise the tools that will allow us to manage and optimize our team's performance through most any change. Through the Panda Path simulation, your team will navigate a changing environment to rescue and safely extract a panda from the jungle. Success will depend upon your ability to focus on the outcome, effectively communicate, make decisions with incomplete information and maintain enthusiasm throughout your adventure.
Organizational Alignment and Silo Busting
Utilizing the Terra Nova learning experience, we mirror the real world project environment with clearly identified common goals, milestones to be achieved, penalties for poor performance, multiple roles and functions among stakeholders, opportunities for collaboration and synergy and for miscommunication and friction. As the simulation unfolds, participants learn to work more effectively together, to communicate with ease, and to create alignment between the objectives and the activities of each of the different teams.
Leading from the Inside Out
Through a structured process, participants explore their own core values and create guiding principles. Using the 8 Gate Matrix model, we dive into the connection between these principles, motivations, behaviors and outcomes.
Universal Model of Leadership
Using Bob Anderson's Universal Model of Leadership as a backdrop, participants explore their behaviors that lead to both effective and ineffective leadership and outcomes.
Maximizing Productivity, Strategic Planning and Execution
Gold of the Desert Kings is a simulated 25-day journey where teams rush to compete against each other in a challenging race across the desert with limited time and resources to collect as much gold as possible. The pressures and anxiety experienced in GDK are similar to those experienced in a hectic work environment. Participants are challenged with maximizing their productivity via goal setting, proper planning and execution, delegation, managing time and available information, using resources efficiently while managing fears and stressors.
Prioritization and Collaboration
In our virtual experiential activity, Rescue Orion, participants become the crew of the Gemini spacecraft for a critical mission to rescue the scientists on damaged space station Orion. Teams manage dispersed information, limited resources and both short and long term priorities in an engaging virtual experience.
Trust, Collaboration and True Teaming
As newly elected politicians in Promises, Promises, teams must fulfill the promises they made to their constituents while working with other teams at the United League of Nations. Operating in an environment of scandal, intrigue, fun and politics, participants grapple with perceived limited resources, and wade through cultural barriers, trust issues, alliances and poor communication to meet their goals. As the debrief makes clear, individuals and teams must find a way to remove barriers, clearly communicate and become truly united.
Delivering Results through Strong Relationships
Council of the Marble Star puts participants in the role of villagers in the time of King Arthur's court, trading, bartering and negotiating with other teams. Experiencing the challenges and rewards of real win-win negotiating, they learn how to achieve best results through productive relationships. Information is disbursed to many teams throughout the room and the environment constantly changes. In the midst of this uncertainty, each team must take responsibility for producing quality results and quality relationships while learning the art of balancing the two.
Additional Topics We've Delivered:
Communication
Creative Problem Solving
Delegation
Diversity, Equity and Inclusion
Effective Presentation Skills
Giving and Receiving Feedback
Innovation
Listening Skills
Planning
Reducing Drama & The Empowerment Dynamic
Team Alignment
The Seven Cornerstones of Teamwork
Trust
Safety
Contact VeraSpark
Please fill out this form or give us a call at 512.784.2288. We will get back to you as soon as possible.